Meet Dr. Melissa Clemons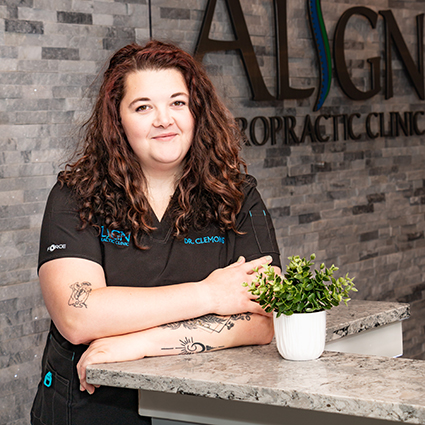 "My passion is to help people get out of pain and live their best life!" For Dr. Clemons, seeing people go from pain and discomfort to wellness and happiness is the most fulfilling aspect of being a chiropractor.
Education & Professional Development
To prepare for her career, Dr. Clemons first earned a BS in Exercise Science from the University of Louisiana at Lafayette. She then attended Cleveland Chiropractic College, obtaining her Doctor of Chiropractic in 2022. She also takes many continuing education courses annually. Dr. Clemons' interest lies in muscle work and rehab.
Outside of work, Dr. Clemons enjoys spending time with family and friends.
Book an Appointment
Contact us today to schedule an appointment with Dr. Clemons!

Dr. Melissa Clemons | Align Chiropractic Clinic